SANWA Drift Setting Recommendation
Thank you for visiting our website.
We upload drift setting recommendation with transmitter M17.
The combination with SANWA products are the best benefit for RC racers.
The setting recommendation is for RWD drift car with motor 10.5 T.
SV-D2 recommend setting.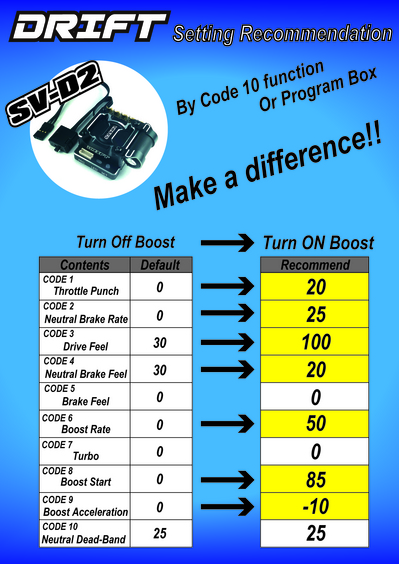 PGS-CL II and SGS recommend setting
*SGS-02 gain value 60 is for using with PGS-CL II.
PGS-CL2 and SGS-02 recomend for drift.pdf
Enjoy with SANWA products!!
Upload: 200618