Elliott Boots Got BRCA Championship
Elliott Boots (KYOSHO) got BRCA British National Championship.
We do not need to introduce him.
Because Elliott Boots is one of the excellent RC drivers around the world.
He is leading RC scene every year.
Plus, IFMAR World Championship will be held in Perth, Australia from November 1st, 2018.
He is one of the notable driver in the World Championship.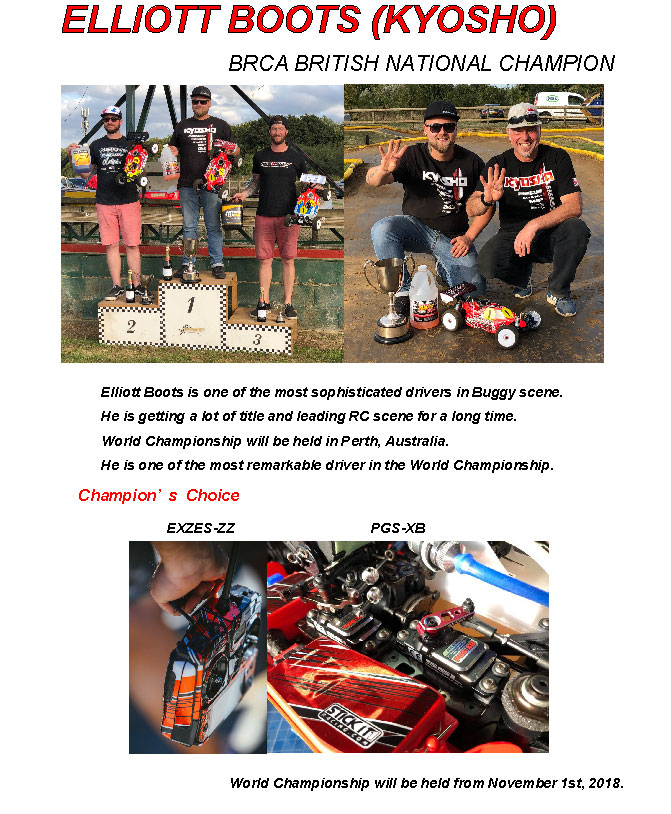 Update: 2018/09/30