New Firmware for M17 and PGS2 Series for SXR mode
Thank you for visiting our website.
We announce NEW FIRMWARE Ver. 1.01.06 for M17 will be released on Late-MAY, 2019.
New firmware add new RF MODE: FH5U
FH5U has New response mode: Sanwa Xtreme Response (SXR).
*FH5U cannot use Telemetry Function and SSL Function.
AND we will release PGS2 Servos for SXR mode.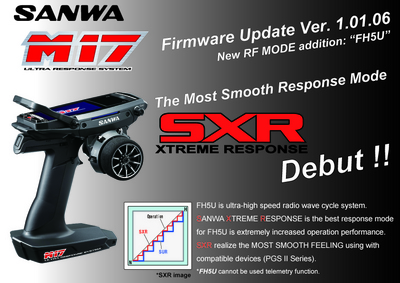 *Click to Large Version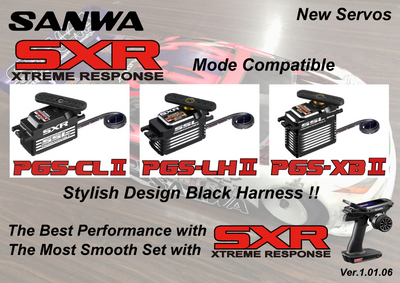 *Click to Large Version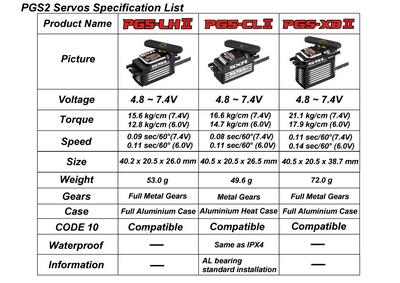 *Click to Large Version
Update: 05/09/2019